University of Hawaii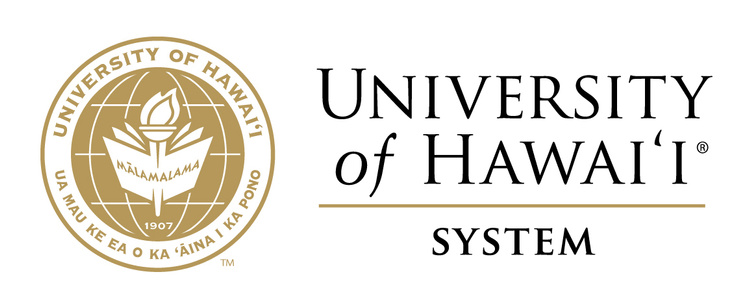 Overview
Founded in 1907, the University of Hawaiʻi System includes 3 universities, 7 community colleges, training and research centers, and community-based learning centers across Hawaiʻi. As the state's public system of higher education, UH offers opportunities as unique and diverse as the islands.
Research
From distant galaxies to the ocean depths…and everywhere in between(TM)
Research conducted by the University of Hawai'i (UH) impacts the quality of life in the islands and around the world. Because of Hawai'i's tremendous geographic diversity that encompasses erupting volcanoes, frozen summits, tropical rain forests and the deep ocean, UH research is equally as diverse with its world-renowned research programs in astronomy, earth and ocean sciences, medicine and tropical agriculture. 
As the University of Hawai'i's flagship campus, the University of Hawai'i at Mānoa (UH Mānoa), is one of only a handful of land-, sea-, sun- and space-grant universities in the United States. It is classified by The Carnegie Foundation as a research university producing "very high" research activity and is recognized for pioneering research in oceanography, astronomy, Pacific Islands and Asian area studies, linguistics, education, tropical agriculture, cancer and genetics. UH Mānoa research technologies include ALOHAnet, a computer networking system, DNA-RNA assay to detect precursors to viruses developed into a HPV test by Digene Corporation, and CyberCANOE (Cyber Collaboration Analysis Navigation and Observation Environment), a cyber-infrastructure for data visualization. 
The University of Hawai'i at Hilo (UH Hilo) performs research in tropical conservation biology, environmental sciences, astronomy, pharmaceutical sciences, alternative energy and agriculture. Located on Hawai'i Island, UH Hilo has access to an unparalleled natural laboratory of active volcanoes, deep oceans, astronomy, agriculture and marine sciences.
Recently, UH Research has taken on a greater role to help diversify the state's economy through the Hawai'i Innovation Initiative. The University of Hawai'i has partnered with the Hawai'i business community to help leverage its research to create and attract new companies, cultivate talent for a knowledge-based economy and encourage the development of future technologies. The common goal is to build a thriving research enterprise that will be driven by the growth of new industries in Hawai'i, fueled by UH's plans to aggressively commercialize its research and to employ and develop top researchers in several focus areas over the next decade.
Industry Partnerships
The Office of Innovation and Commercialization (OIC) is responsible for the management of intellectual property and technology assets developed at the University of Hawai'i and the transfer of new technology for broader public use through its commercial partners.
A major component of OIC, the Office of Technology Transfer (OTT) assists faculty, staff and student researchers to identify and protect their discoveries and inventions, and to foster commercial investment to turn University of Hawai'i research into new products and services to benefit society. By seeking to create closer relationships with entrepreneurs, businesses and investors, OTT works to increase opportunities for the development and utilization of new technologies created through research and scholarship.